My eyes look sunken in.  How do I treat this?
Question: I am a young woman and I take really good care of myself.  However, I have always had deep lines in the middle of and under my eyes.  I know it is genetic, because my mother and grandmother have the same thing.  I am trying to decide what procedure I should have done to correct this problem.  Should I have a lower eyelid lift or should I have an injection into my lower lids? Which procedure is better?
Discussion:
A lower eyelid lift (lower blepharoplasty) can be used to correct bags under the eyes as well as problems associated with aging. It can also be used to correct saggy skin.  Blepharoplasty, however, does not address the lines to the middle of and underneath the eyes very well.  This problem is called a "tear trough deformity" and if it is not recognized as the problem, a blepharoplasty may make the problem worse.
The best surgical treatment for the tear trough deformity is the use of a tear trough implant.  These implants are usually made from silicone or Gortex and are shaped to exactly fill in the tear trough.  This is usually inserted through the same incision used in blepharoplasty.  For those who do not want to have an implant, the tear trough can be filled with fat from patient's own body.
For those who don't want to have surgery, an injectable synthetic fillers such as Restylane is an excellent alternative.  This procedure can be done in the office with no downtime and results can last for several years.
Key Points
Lower Lid Blepharoplasty can be used to address several issues around the eye including bulging fat pads, sagging lower lid and wrinkling of the eyelids.
Tear trough deformity is better addressed by filling in the deformity.  This can be done with implants, fat or injectable material.  Blepharoplasty can make this problem worse.
Experience matters the most.  You want your facial plastic surgeon to be especially trained in the care of the cosmetics of the face and a fellowship with the American Academy of Facial Plastic and Reconstructive surgery is a great way to assure that level of training.
In order to view the content, you must install the Adobe Flash Player. Please click
here
to get started.
Read patient stories about Osborne Head & Neck Institute.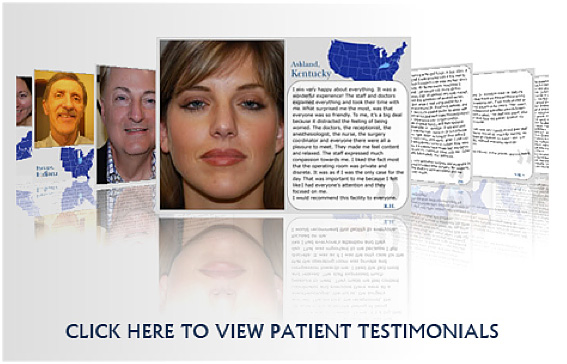 To learn more about Dr. Zandifar and other facial plastics procedures offered at the internationally renowned Osborne Head and Neck Institute visit our website at: www.ohnifacialplastics.com