What are some reasons for pain after a parotid surgery?
Question: I had a parotidectomy several years ago and I still have pain around my neck incision and it extends to where my parotid gland used to be. The pain is constant and if I push on that area it is excruciating. The surgeon says that it is all in my head and I am frustrated beyond belief. Do you know what is causing the pain and is there anything I can do to get off of these painkillers.
Discussion:   Severe pain after parotidectomy is uncommon and signals a surgical complication.  Immediately post-operative pain is usually caused from surgical swelling, a large hematoma (blot clot) or infection.  Your surgeon should be alerted immediately as these symptoms are easily controlled with pain medication, drainage of any fluid collections, and antibiotics.  If pain continues even after things have seemed to heal then you may have developed a neuroma.
A neuroma is an aberrant collection of nerve fibers that form a tumor like mass that may attach to normal nerves that where severed during a previous surgery.  This neuroma is often palpable under the skin.  Neuromas are capable of generating  their own pain signals even without agitation or stimulation.  Palpation often causes severe pain symptoms.   Treatment- Surgical excision of the neuroma is curative, however, this procedure should only be performed by a surgeon experienced with revision salivary gland surgery as this procedure carries a high risk of facial nerve paralysis.
At the Osborne Head & Neck Institute, Dr. Ryan Osborne & Dr. Jason Hamilton perform revision surgery daily and have helped many patients with chronic pain after salivary gland surgery find relief.
Key Points:
Symptoms: Severe pain months to weeks after surgery my signal a neuroma
Treatment: Surgical excision of the neuroma is curative.
Surgical Procedure: Surgical experience counts most in these cases because the risk of facial paralysis is higher with revision parotid salivary gland surgery. Find a surgical team who does revision surgery as a specialty such as Dr. Osborne & Dr. Hamilton.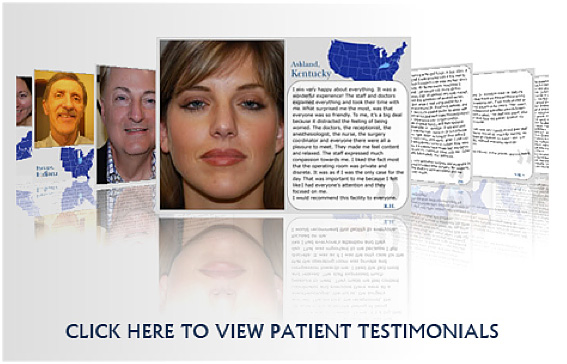 Read patient stories about Dr. Osborne and Dr. Hamilton from the
Salivary Gland Center, at the Osborne Head & Neck Institute.
To learn more about Salivary Gland Surgery and Dr. Ryan Osborne & Dr. Jason Hamilton click here.