Andy Williams, a legendary singer whose career spanned decades, passed away recently, at the age of 84.  Coverage of his death has inevitably included audio clips of his timeless, nostalgia-inducing rendition of Moon River.  The pitch-perfect, pristine vocals he demonstrates on this track are his hallmark, easily heard later in "Can't Take My Eyes Off of You" and "It's the Most Wonderful Time of the Year," which we still hear at Christmas time, despite being recorded decades ago.
There is something special about the career of a man who discovered his musical gift and maintained it in perfect health over decades.  Watching this live video is truly astounding:
Williams effortlessly jumps up and down the scale, his pitch impeccable and his musicality never lost.  There is no tension in his neck, jaw, or back.  Indeed, he sings easily, with his hands in pockets for much of this rendition!
Today's musicians would seem to be a lesson in the opposite.  Vocal burnout is the hallmark of most contemporary singers, who give interviews in increasingly raspy voices. Concert cancellations for vocal complications, off-tune (or Auto-tuned) performances, and prolonged absences for vocal recovery seem to be the new normal.  What has changed?
There are many factors that likely play a role.  Undoubtedly, Andy Williams' musical style is vastly different from, for example, Rihanna's or Justin Bieber's.  The older, 1950-60s style focused on melodic ballads, which are gentler on the voice.  Songs did not involve pushing extremes of vocal range, nor were instrumentals loud and aggressive.  Cultural aesthetic has changed now, and a grittier, soulful, more colorful sound is appreciated.  High notes are considered "successful," so that even if a singer is naturally a beautifully toned alto or bass, they are forced outside their comfort into a vocally damaging "high chest voice." These rigors take their toll on young vocal cords and inevitably cause some of the damage that is audible in contemporary singers' voices.
Singers of days past also did not have to sing too frequently or sing to cover loud instrumentation.  The touring demands were less, as were interview demands, and so singers had plenty of opportunities for vocal recovery.  Even vocally abusive behaviors (i.e., smoking, drinking) were more easily recovered from when they did not occur in the setting of 5 shows a week plus 20-30 interviews and late-night celebrating.
I increasingly see patients who struggle with the problems of the modern music industry.  The industry continues to stress an unhealthy sound in the setting of an unhealthy lifestyle.  I see younger singers as patients now, with more damaged and injured vocal cords than ever before.  These singers often have been told to push themselves beyond what is reasonable, singing or interviewing 5-10 hours a day.  Many labels and managers do not even stress the importance of having a good vocal coach and voice doctor! The problem is that singers are being squeezed, with the industry getting out of them what they can.  When their utility is passed, they are passed over and left behind with totally dysfunctional instruments.
It is possible for a singer to navigate this increasingly difficult industry.  While demands are significantly higher than they were in the past, so is the technology and knowledge we have at our disposal.  The most important aspect of this is something singers have never had before: preventative voice care.  Finding early signs of injury using stroboscopy done by a trained laryngologist  is critical to avoid that injury becoming permanent.
A program has been developed here that enables touring singers to work with the laryngologist to develop a tour schedule.  This enables a local concert booking that would coincide with a doctor's visit.  Issues can be identified and a vocal tune-up provided to ensure successful completion of the tour.  Mid-tour (or even end of tour) vocal tune-ups can be the difference between successfully continuing your vocal career and not.
I also, most importantly, encourage singers to find out what their individual voice is, rather than striving to sound like a particular singer or reach for a particular note.  Nothing will ensure a long career better than following these tips.
Read patient stories about Dr. Reena Gupta from The Division of Voice at the Osborne Head and Neck Institute.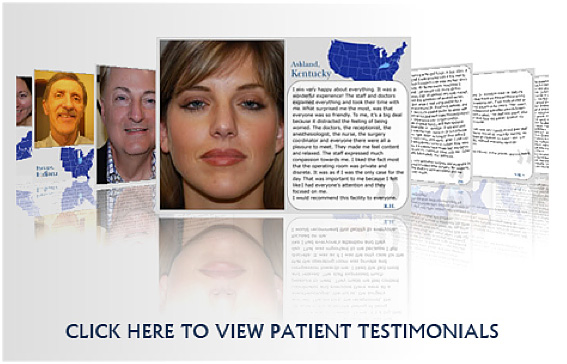 To learn more about Dr. Reena Gupta, click here.